CARE & ATTENTION OF TROPICAL FRANGIPANI FLOWERS
On arrival, place polystyrene box in a cool semi-light position with the lid open,
Fill the box with water to slightly cover the bottom of the flower stems.
Tooth picks will hold the trough in place to stop it from floating.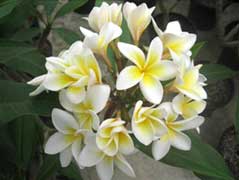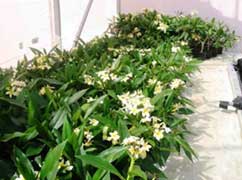 DO NOT PLACE FLOWERS IN A COOLSTORE OR REFRIGERATOR. THIS WILL CAUSE BURNING OF THE PETALS.